I would give 10 stars if I could to Kristine Thomure at Kennedy & Associates. She's steeped in knowledge about The Sea Ranch and surrounding areas (Gualala, Anchor Bay, Point Arena and all the way up the coast to Caspar) since she has been doing this for many, many years. Her knowledge about available properties and the inner workings of real estate was invaluable.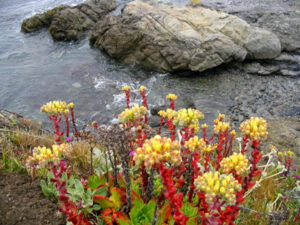 I happened to just walk in one afternoon on my way back to Fort Bragg, just to see what properties might be available in my price range. I wasn't ready yet to get qualified for a loan, but I had an idea what the budget might be. She stopped what she was doing, typed in the parameters, and snap, printed out sheets of scenarios which I could take home and peruse.
Even before I got pre-qualified, we drove around for days looking at properties from Point Arena to the Sea Ranch. She was almost always available to communicate with me on some level. We'd either text (which I think we did most!), talk on the phone, or communicate via email.
What helped me throughout the entire process is thanks to what a truly a neat person she is to be around. She's engaging, witty, sympathetic, insightful, encouraging, and very, very thoughtful. There was a point in time where I didn't think that it was going to work out for me to be able to buy a home in the area because I was having a hard time getting access to the funds my parents had left me. But she stuck with me through that too. My situation is/was quite complex, yet she grasped the full picture and stuck with me through thick and thin.
If you want True Blue – Kristine's the one for you
Leigh Anne. L. – The Sea Ranch